From initi­al idea to mass movement
Ide­as to move the masses
Ide­as that are quick to open up.

And even quicker to pay off.
The soo­ner the sen­se of an idea deve­lo­ps, the fas­ter it spreads. Which is why all good ide­as are actual­ly simple.
Over­se­as ship­ping con­tai­ners are a clas­sic exam­p­le of this. Their secrets to suc­cess are the stan­dards that enable them to be used ever­y­whe­re. That's what we focus on. With ide­as for your logi­stics. Sim­ply, just as our com­pa­ny name sug­gests. And in doing so, they set new stan­dards when it comes to loa­ding con­tai­ners quick­ly and safe­ly. Or offe­ring mate­ri­al-hand­ling sys­tems that are as ver­sa­ti­le as they are hea­vy-duty. In short: An exten­si­ve ran­ge of pro­ducts under one roof. Tried and tes­ted, pro­fi­ta­ble – and able to be used in accordance with world­wi­de standards.
SIMPLY

. Push the but­ton. Load and Go.
The

SIMPLY

con­tai­ner-loa­ding system.
Con­tai­ners can sure sol­ve a lot of pro­blems. But loa­ding them sure crea­tes a lot too. Becau­se it's all about impro­vi­sa­ti­on, inclu­ding the asso­cia­ted risks for your staff. That's now a thing of the past – thanks to the quick and easy
SIMPLY
con­tai­ner-loa­ding sys­tem. Your staff just stand in front of the con­tai­ner and pick the freight in the yard or hall. Safe­ly. Then press a but­ton – and the truck is rea­dy to go 10 minu­tes later.
SIMPLY
can hand­le loads of up to 30 ton­nes, and is available in dimen­si­ons to suit all con­ven­tio­nal over­se­as ship­ping containers.
The con­vey­or for long car­go.
Desi­gned with cor­ners in mind.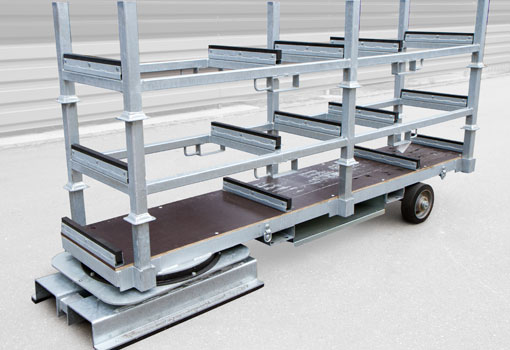 Capa­ble of with­stan­ding hea­vy loads and trans­port­ing a num­ber of cle­ver solu­ti­ons, this sys­tem includes a tow bar with wide swi­vel ran­ge, and a fork socket. This makes it sui­ta­ble both as a buf­fer sto­rage faci­li­ty and as a con­vey­or that can mano­eu­vre around any cor­ner and, at 7.5 ton­nes, also has an excel­lent load-bea­ring capa­ci­ty. It is ful­ly gal­va­nis­ed, making it sui­ta­ble for use outdoors.
Cus­to­mi­sed solu­ti­ons that fit just right.
The new stan­dard. By
SIMPLY

.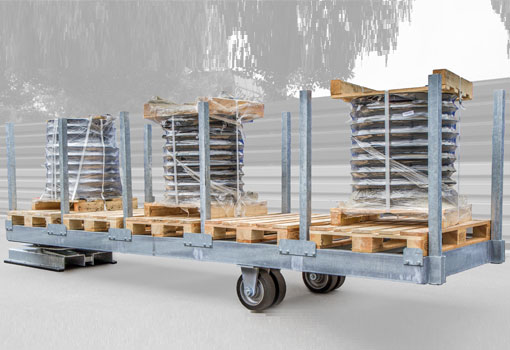 If there's no available solu­ti­on, we'll deve­lop one that is adap­ta­ble enough to cater to various requi­re­ments. That's the stan­dard set by
SIMPLY
mate­ri­al-hand­ling sys­tems, which are addi­tio­nal­ly desi­gned for hea­vy-duty pur­po­ses. With strong load-bea­ring capa­ci­ty, and ful­ly gal­va­nis­ed for use outdoors.
SIMPLY

. Logi­stic Sys­tems.
The dif­fe­rence bet­ween expen­se and investment.
All our pro­ducts have one key fea­ture: A signi­fi­cant­ly fast return on invest­ment.
With our smart logi­stics solu­ti­ons,
SIMPLY
will las­tingly impro­ve your net ope­ra­ting pro­fit – be it through saved sto­rage space, fas­ter trans­por­ta­ti­on, shorter hand­ling times, direct cost savings, doing away with open-top con­tai­ners, or high­ly available staff.
Good logi­stics needs speed and a strong plan­ning capa­ci­ty. So it's only logi­cal that we adopt this approach in our ser­vice as well.
You can email us at:
Mr Andre­as Gott­lob is also available to assist you in person:
Sim­ply. Logi­stic Sys­tems GmbH
Roent­gen­str. 50
86368 Gerst­ho­fen • Germany
Tel.: +49 821 45 51 8661 • info@simply-logistic.com