Euro-Pallet Conveyor – Optimize Space, Maximize Efficiency  
Discover the power of efficient material handling with our Euro-Pallet Conveyor. Designed to effectively utilize space and increase productivity, our hot-dip galvanized steel conveyor streamlines the movement of Euro pallets and pallet cages. Embrace green transportation ideas with our durable, space-saving solution for all your logistics needs.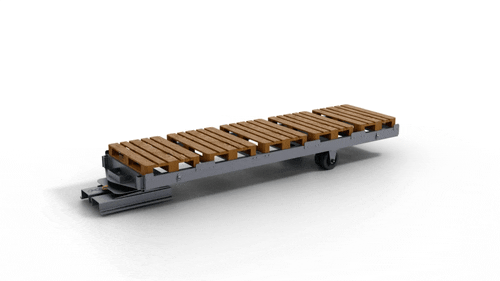 The Benefits of Effortless Material Handling
Our Euro-Pallet Conveyor is designed for modern industrial platforms and integrates seamlessly into your material handling system. Constructed of strong galvanized steel, it withstands harsh conditions and optimizes space with its compact design. Choose from different versions to suit your needs and experience a material handling solution that improves efficiency and agility.
Flexible Configurations to fit your Business
Eco-Friendly Material Handling Solution
Improved Stability with Non-Slip Stanchions
Designed for Heavy Duty Use
Euro-Pallet Conveyor in Action – Adapting to Your Operational Needs
The SIMPLY. Euro-Pallet Conveyor (EPC) excels in a variety of environments, offering versatility and reliability. Whether you need efficient pallet storage or an agile solution for narrow aisles, our EPC has you covered. Its rugged design, galvanized steel construction, and rotating control handle ensure smooth operation, even with heavy goods.
Discover how our conveyor excels in four key environments.
Pallet Trade Efficiency
The Euro-Pallet Conveyor is a game changer for the pallet handling industry. Take advantage of its non-slip uprights and narrow, maneuverable design for efficient pallet storage and retrieval.
Europool Deposit System
Ideal for the Europool Deposit System, our EPC serves as a compact pallet store, saving valuable space in your warehouse while ensuring easy forklift maneuverability.
Production Hall Flexibility
Our Euro-Pallet Conveyor effortlessly navigates narrow aisles in production halls and provides smooth transport of euro pallets and pallet cages. Improve your production processes.
Flexible Warehouse Management
Whether mobile or stationary, the combination of euro pallets and pallet cages offers unparalleled storage flexibility, allowing you to adapt to changing inventory needs.
All numbers shown in approximate mm
Accepts up to 5 Euro pallets or cages
Manoeuvrable with fully rotating steering handle
Maneuverable in narrow warehouses and aisles
As wide as a Euro pallet – optimal use of space
Fork sockets for all standard forklifts
Get on Board the Euro-Pallet Express!
Book Your Journey!
If you're ready to embark on a journey of efficiency with our Euro-Pallet Conveyor or have questions about its benefits, our sales team is here to help. Experience the smooth and safe movement of pallets firsthand. Contact us now to schedule a call and explore how our solution can optimize your logistics operations.
Complete Your Logistics Arsenal
Related Products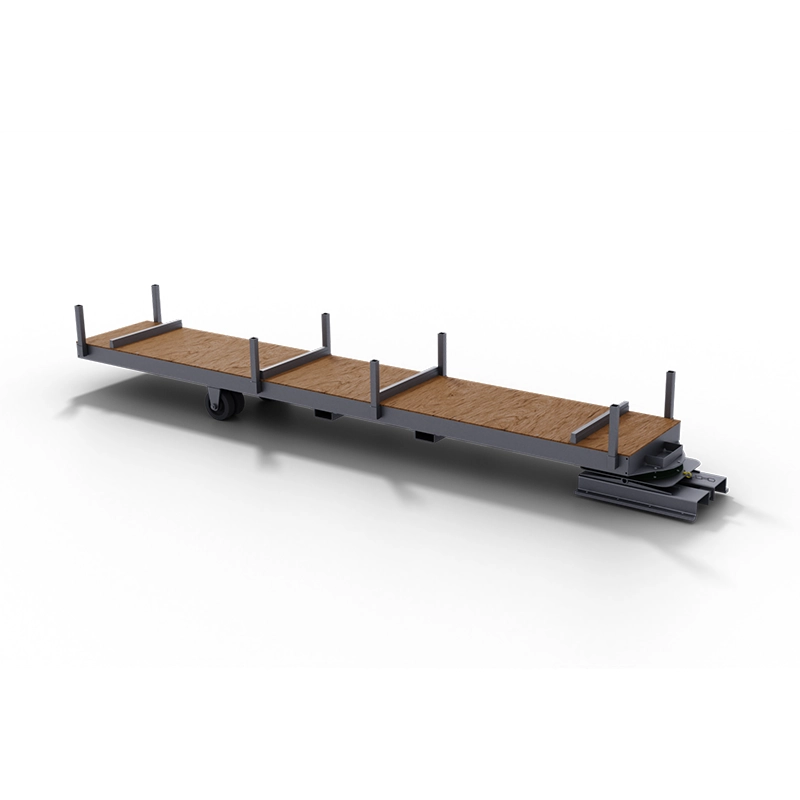 SIMPLY. Long Cargo Conveyor – LCC's structure is extremely robust and carries loads up to 7.5 tons. Equip it with floors, anti-slip coverings and even combine it with the warehouse pallet system.
Explore More Logistics Solutions
We offer not only the SIMPLY. Euro-Pallet Conveyor (EPC), but also a range of state-of-the-art material handling systems. Click below to discover the full range of solutions and optimize your industrial logistics.
Get your Seat on the Euro-Pallet Express! Contact us now!
Are you ready to optimize your Material Handling Processes? Contact our sales team for customized solutions with the SIMPLY. Euro-Pallet Conveyor (EPC).
Want to speak with a sales expert Martin Franz directly? Call now to find out how to simplify your logistics: +49 821 45 51 8662