Industrial Platform Conveyor – Simplifying Material Handling 
Explore the world of systematically simple material handling: our SIMPLY. Industrial Platform Conveyor (IPC) is designed for heavy-duty use. This versatile conveyor ensures the efficient transport of flat goods and brings huge profits to your logistics operations. With a focus on efficiency, safety and compatibility, you get a seamless, environmentally friendly solution for all your material handling needs.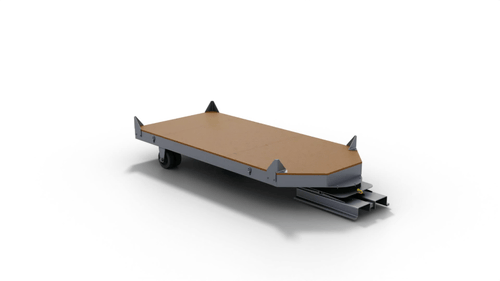 Simplify Workflows With Industrial Platform Conveyor
When it comes to material handling, we understand the importance of smooth and organized operations. The IPC offers a fully rotating control handle for effortless maneuvering. Fork slots accommodate all popular forklifts for seamless integration into your existing facility. Embrace sustainable logistics with our IPC's streamlined workflow and ergonomic design. The benefits are significant and will improve your company's productivity.
Enhancing Your Operational Efficiency
The operational environment of a logistics company requires reliable and efficient material handling to maintain a smooth workflow. Our Industrial Platform Conveyor (IPC) addresses multiple operational areas to optimize your workflow from the warehouse to the production site.
Let's explore four key operational areas where our IPC excels.
Warehouse-to-Production Transport
Easily move heavy semi-finished goods from the warehouse to the production site with our IPC with forklift trailer. Reduce downtime and optimize productivity with its maneuverability.
Efficient Unloading
When receiving heavy and bulky cargo, the IPC facilitates quick unloading from delivery trucks. Its low and accessible bed makes it easy to load onto the conveyor and quickly transport the load to the warehouse or production area.
Assembly Aid
For truck engine assembly work, the IPC provides easy access from the sides and top. After service, the IPC serves as a storage platform until the engine is installed or shipped.
Non-Conveyor Belt Applications
Our industrial pallet-equipped IPC is ideal for fixed maintenance and assembly points where conveyors can't be used. It seamlessly adapts to a variety of operational setups.
All numbers shown in approximate mm
Load capacity up to 7.5 tonnes
For metal and plastic panels
Ideal conveyor for Industrial Pallets (IP)
Manoeuvrable with fully rotating steering handle
Fork sockets for all standard forklifts
Fit Low & Win High!
Let's Celebrate!
If you're ready to take your logistics operations to the next level with our Industrial Platform Conveyor or have questions about its applications, our sales team is here to help. Experience seamless transport and accessibility firsthand. Contact us now to schedule a call and discover how our solution can improve your logistics efficiency.
Complete Your Logistics Arsenal
Related Products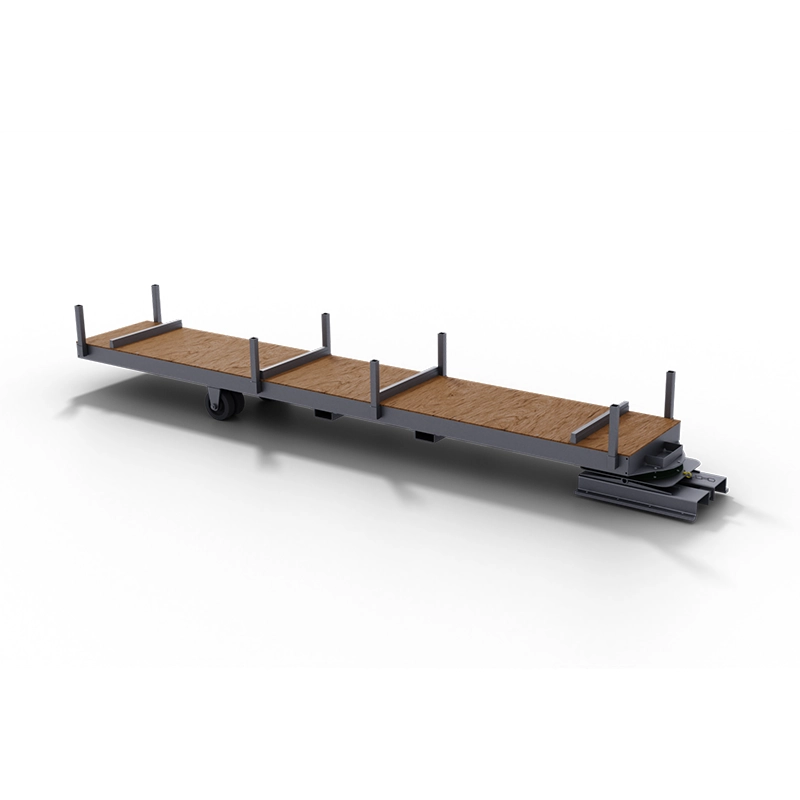 SIMPLY. Long Cargo Conveyor – LCC's structure is extremely robust and carries loads up to 7.5 tons. Equip it with floors, anti-slip coverings and even combine it with the warehouse pallet system.
Explore More Simply Solutions
Discover a range of material handling solutions from SIMPLY. Click below to explore our product range and find the perfect solution for your logistics needs. Increase your efficiency and sustainability with SIMPLY. – your partner in seamless material handling.
Contact Sales for Winning Material Handling
Interested in our Industrial Platform Conveyor and other innovative material handling solutions? Contact our sales team to explore how our systems can improve your productivity and efficiency. Let's make material handling simply better!
Want to speak with a sales expert Martin Franz directly? Call now to find out how to simplify your logistics: +49 821 45 51 8662