Warehouse Pallet System – Optimize Long Cargo Handling
Maximize efficiency with the SIMPLY. Warehouse Pallet System (WPS). Designed for long loads, this hot-dip galvanized, heavy-duty solution ensures smooth outdoor and buffer storage. Experience seamless integration with the SIMPLY. Long-Cargo Conveyor (LCC) and customized configurations for your logistics needs.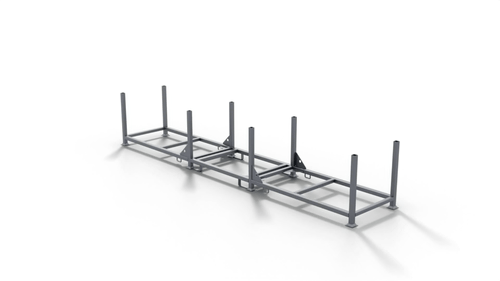 Improve Longload Management With Warehouse Pallet System
Unlock the full potential of your logistics operations with the SIMPLY. Warehouse Pallet System (WPS). Ideal for long loads, this galvanized and telescoping solution offers superior buffering and outdoor storage capabilities. Discover the top five benefits of our WPS:
Effortless Handling of Long Cargo
Robust Design for Heavy-Duty Applications
Maximizing Space with Stackable and Telescopic Design
Compatible with Long Cargo Conveyor (LCC)
DEKRA Cargo Safety Certified for added peace of mind
Customizable configurations for tailored solutions
Versatile Applications – Warehouse Pallet System at Your Service
The SIMPLY. Warehouse Pallet System (WPS) is designed as a mobile warehouse for long and heavy loads. The WPS is a versatile solution that thrives outdoors, on construction sites or inside your factory. Rain or shine, heavy duty or delicate transport, the WPS performs without compromise. With different configurations available, the WPS adapts to your specific needs and ensures that your materials move seamlessly.
Discover how our Warehouse Pallet System excels in four key environments.
On-Site Construction Storage
Turn your truck bed into a material storage on wheels with the WPS. Perfect for pipes, long grain lumber, gutters and more on the job site.
Buffer Storage Solution
After construction, the WPS can be repurposed for buffer storage or moved to another jobsite. It offers exceptional versatility and easy maneuverability.
Seamless Conveyor Integration
Combine the WPS with the Long-Cargo Conveyor for faster transport of longer metal or wood parts to the production line. Increase productivity and save time.
Secure Transport Of Fragile Parts
Pre-pick fragile parts at the production site or move sensitive items like engine blades and car axles quickly and safely with our reliable WPS.
Customized Warehouse Pallet System Options
All numbers shown in approximate mm
Ready To Load Up?
Let's Cargo!
If you're ready to unlock the full potential of our storage pallet system or have questions about its capabilities, our sales team is ready to help. Experience unparalleled flexibility and streamlined storage firsthand. Contact us now to schedule a call and embark on a warehousing adventure with our innovative solution.
Complete Your Logistics Arsenal
Related Products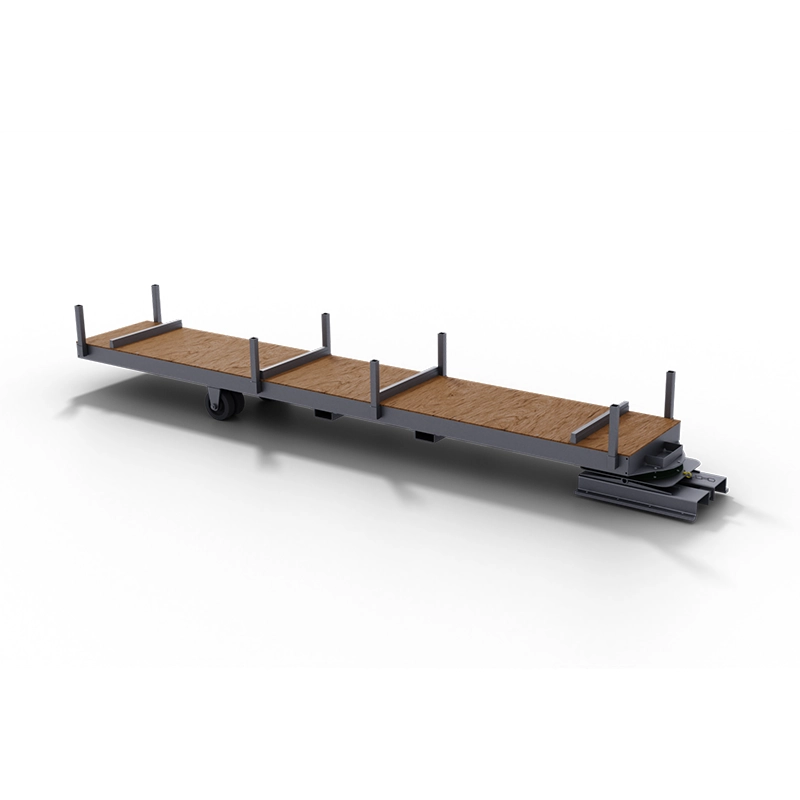 SIMPLY. Long Cargo Conveyor – LCC's structure is extremely robust and carries loads up to 7.5 tons. Equip it with floors, anti-slip coverings and even combine it with the warehouse pallet system.
Discover Our Innovative Material Handling Solutions
At SIMPLY, we offer a range of state-of-the-art material handling systems to improve your logistics efficiency. Explore our products and start optimizing your material flow today.
Ready to Engage in Long Cargo Puzzle Game? Get in Touch!
Looking to optimize long cargo logistics? Connect with our team to explore the possibilities with the SIMPLY Warehouse Pallet System (WPS).
Want to speak with a sales expert Martin Franz directly? Call now to find out how to simplify your logistics: +49 821 45 51 8662