Industrial Pallets – Efficiency At Its Best 
Discover the power of our Industrial Pallets – the cornerstone of a systematic, simple material handling system. Designed for seamless transport and storage, our industrial pallets redefine efficiency and productivity in logistics.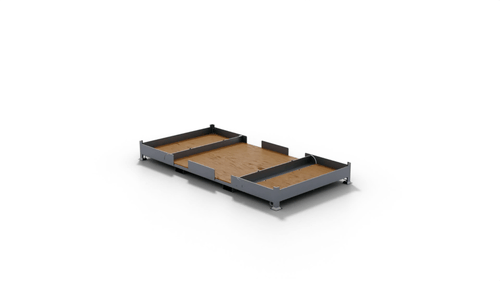 Unleash Logistics Efficiency With Industrial Pallets
In the world of logistics, efficiency is key. Our Industrial Pallets provide the ideal solution for companies seeking seamless material handling. With a flexible configuration, hot-dip galvanized steel construction and stackable design, the SIMPLY. Industrial Pallet (IP) offers unparalleled advantages:
Efficient Use of Space through Stacking
Tough and Weather Resistant
Versatile Dividers for Customization
Compatible with Industrial Platform Conveyor (IPC)
Durable Storage Solution for Heavy Goods
Efficiency Redefined – SIMPLY. Industrial Pallet in Action
Simplify logistics and increase productivity with the SIMPLY. Industrial Pallet (IP). Constructed of hot-dip galvanized steel, our pallets provide robust performance in all weather conditions. Whether transporting large components to the production floor or storing medium- to heavy-duty parts, these pallets can handle it all.
Unlock the full potential of your warehouse or manufacturing facility with these four key benefits.
Assembly Line Perfection
Simplify the assembly of large components with pre-assembled industrial pallets. These are seamlessly integrated into the industrial platform conveyors.
Efficient Storage Solutions
On cantilever racks, our industrial pallets provide a space-saving storage system for medium-sized parts. In addition, their rugged design allows for outdoor storage when indoor space is limited.
Heavyweight Handling
For extremely heavy parts, the frameless IP comes to the rescue. It provides fast and secure storage and transport, optimizing your material handling workflow.
Streamlined Production
Pre-pick heavy castings on an IP with frame, simplifying assembly or repair tasks. Its maneuverability allows for quick transport, speeding up your production processes.
Customized Industrial Pallet Options
All numbers shown in approximate mm
Heavy-Duty Marvels Await! Let's Carry Out!
If you're ready to discover the power of our Industrial Pallets or have questions about their applications, our sales team is here to help. Experience rugged reliability and versatile storage firsthand. Contact us now to schedule a call and explore how our industrial pallets can improve your logistics operations.
Complete Your Logistics Arsenal
Related Products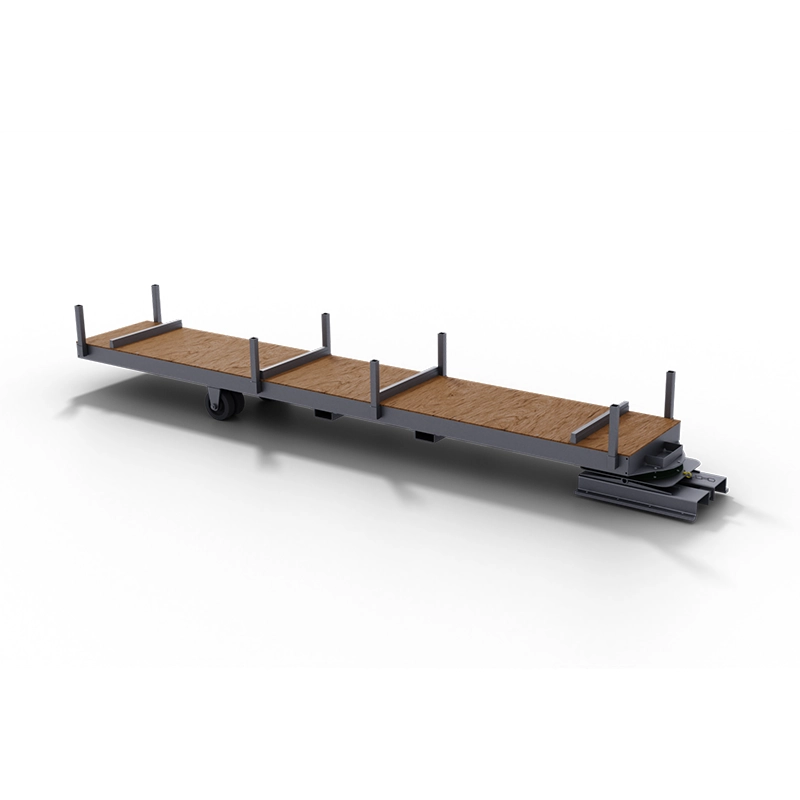 SIMPLY. Long Cargo Conveyor – LCC's structure is extremely robust and carries loads up to 7.5 tons. Equip it with floors, anti-slip coverings and even combine it with the warehouse pallet system.
Discover Our Range Of Smart Material Handling Solutions
At SIMPLY., we offer more than just Industrial Pallets. Uncover our diverse portfolio of innovative material handling systems. Click below to explore our product range and optimize your logistics setup.
Shared Load is Half the Burden. Share Your Load with Us!
Ready to lighten your logistics load? Contact our team and discover how the SIMPLY. Industrial Pallet (IP) can do wonders for your material handling processes.
Want to speak with a sales expert Martin Franz directly? Call now to find out how to simplify your logistics: +49 821 45 51 8662