Materials handling is always also a direct way of dealing with the company's returns. This is significantly dependent on productivity, and the performance provided by many workers can simply be increased by making the work easier.
Whether it's better access to materials thanks to clarity or simply due to sensible and logical storage. A further aspect, savings in storage space, is also important. For this reason efficient materials handling as a component of intra-logistics also always means use of materials handling systems. And, of course, trends which cover the entire logistics chain are also currently in focus here.
Trend 1: The use of robotics
Automation is continuing quickly and that is not an end in itself. Specialist workers are sought-after and in demand but, seen globally, they are also taking part in a wage competition.
Furthermore, the age structure of many logistics workers is changing – they are getting older. So of course it makes sense to retain and use qualifications, to keep to wage structures and, at the same time, fill any gaps which appear. Robots which are capable of carrying out increasingly complex tasks, and which can be used in comparably tight spaces, are effectively squaring the circle. And they are doing so! The first solutions are on view in 2019.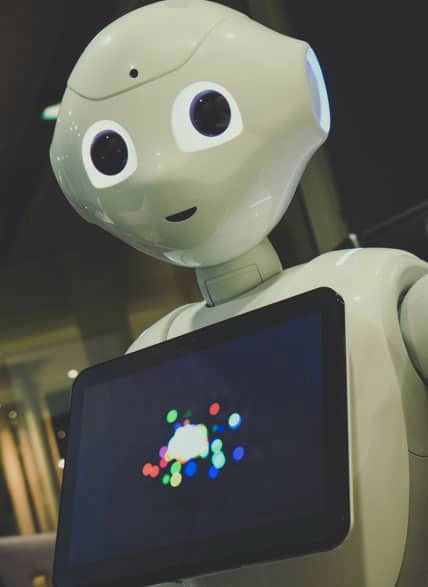 Trend 2: Networked digitalisation
Online retailing is becoming more intensive. But it's not only goods turnover which has to be accelerated, production of goods requires speeding up as well.
The answer to all this is no longer simply digitalisation of each isolated process chain, but their digital networking. Business management systems in the cloud are the first stage.
Trend 3: Flexibility
It sounds banal. Of course it's a fact that materials handling depends on how many materials are required in the first place.
The requirements on planning are growing, especially because every logistics strategy has to be more flexible than ever before. Political turmoil or economic changes turn into challenges if world trade partners isolate themselves or leave communities of states. The result, for example, could be that just-in-time is no longer possible over short periods – which does, of course, have an effect on materials handling.
Trend 4: Digital and analog solutions supplement each other
The logistics branch has always been a pioneer of systematic thinking. Even individual inventions were able to spread if the system was compatible with geniality. A classic example of this is the container. And of course the Euro pallet. Nowadays it's impossible to imagine that they didn't exist at one time!
This principle is incorporated in the SIMPLY. materials handling systems. Staying with the Euro pallet: A transport trolley for Euro pallets which is exactly as wide as the pallets themselves and saves on width is available here.
The transport trolley for Euro pallets can be used as buffer storage, is extremely manoeuvrable with its 360° rotating towbar and which is provided with a fixture for the forks used by any forklift.
Solutions such as the industrial platform trolley are typically SIMPLY. This is helpful if the thing is to store, transport, sort and find heavy goods easily. On top of this these solutions are even safer because they require less improvisation.
Every component in the materials handling system is based on the previous one, the advantages are overall, the applications are compatible and, on top of this, extremely resilient. This is the case even if priority is given to develop and produce tailor-made solutions for customers meeting specific challenges. For a materials handling system which practically increases a company's efficiency from a standing start and can therefore be easily networked with every trend.